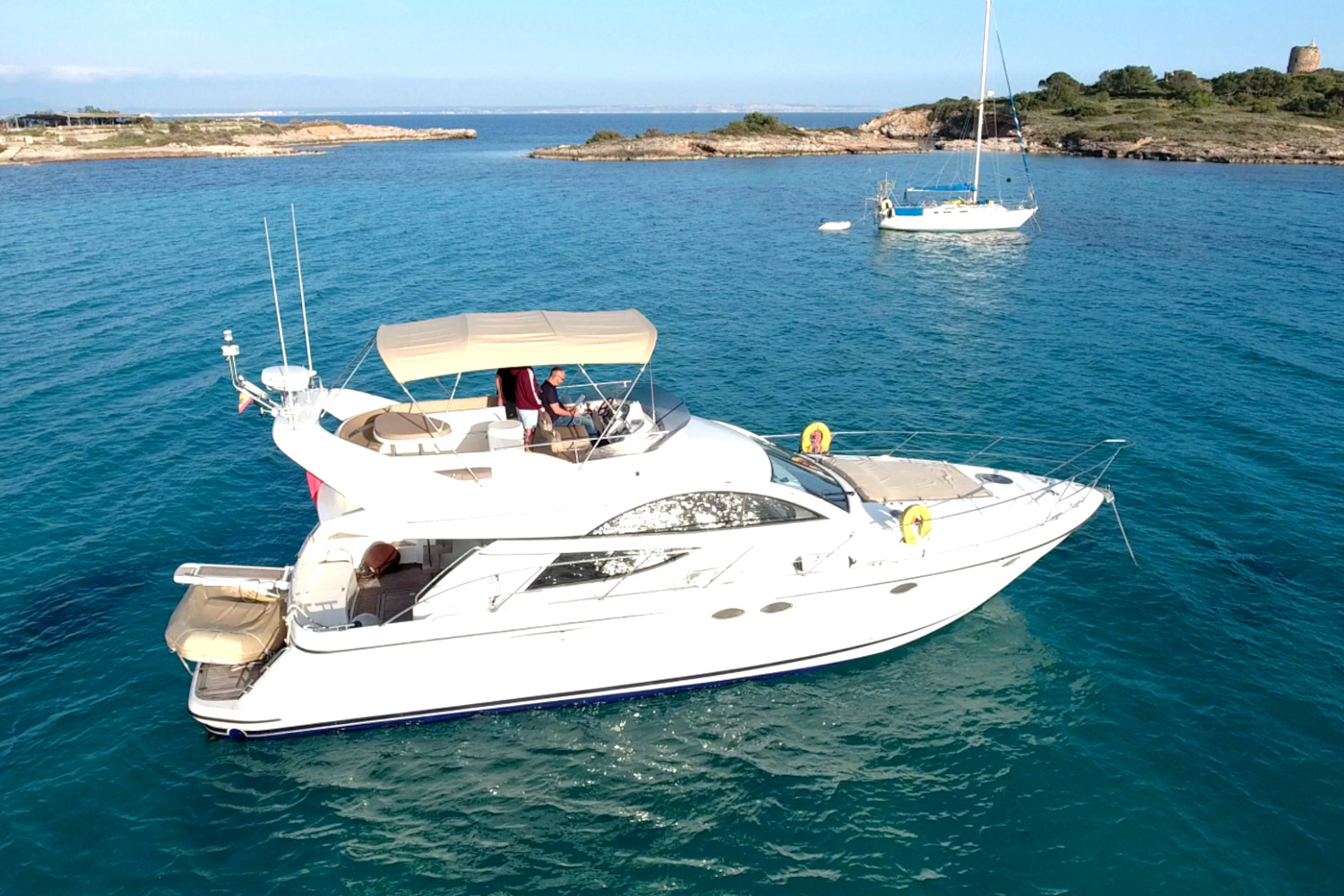 The RYA Day Skipper Motor training course is for individuals with some motor boating experience and basic navigation and boat handling skills that want to be able to take charge as skipper over short passages. During the five-day practical course you will be given responsibility at the helm for the crew and navigation, with the instructor on hand at all times to provide advice and encouragement.
This practical course can be supplemented with Day Skipper theory course either side of the practical week with 2 days classroom-based theory in navigation beforehand and afterwards. At the end of a successful course you may also be eligible for an International Certificate of Competence (ICC). RYA Day Skipper for Motor is a practical course for anyone who wants to learn how to take charge of a motor cruiser between 25 and 80ft. By the end of the course, you will be a confident and capable skipper, able to assess situations and make qualified decisions for the benefit of the motor cruiser and its crew. This course can also help you get the best from your modern electronic aids such as GPS and radar, which are now virtually standard equipment on modern motor cruisers.
PRE-COURSE REQUIREMENTS
From 16 years
2 days practical experience on a motor cruiser
Basic navigation and helmsmanship
It is recommended that you attend the Day Skipper Shore based Course before taking this practical course
RECOMMENDED READING
RYA Day Skipper Handbook – Motor
BRING WITH YOU ON THE DAY
Waterproof clothing, Sunscreen
COURSE DETAILS
Duration: 4 days (standard) or 8 days (extra), Start and finish time: 09.30 to variable
COURSE SYLLABUS
Preparation for sea, Boat handling, Navigation, Pilotage, Passage making, Meteorology, Rules of the road, Engines, Emergency situations, Night cruising
CERTIFICATION
The Day Skipper Motor Practical Certificate is awarded on successful completion of the RYA Day Skipper course
POST COURSE
Along with this course you might also include the one-day VHF/DSC Marine Radio course
Note that motor training courses taken in the Mediterranean are classified as non-tidal.
COURSE SCHEDULE
Please contact us with the dates you would like to do this course and we will try to arrange this for you